Showcase

Week 5 (2023)

A mid-session check-in from the 2023 Wyoming legislative session.

Watch Now

Star Chasers of Senegal Preview

A visionary scientist investigates the deep history of astronomy in West Africa.

Wednesday, Feb. 8 at 8pm

Skip Ewing: "Wyoming" in Concert

Dubois resident and notable Nashville singer/songwriter Skip Ewing, along with his band "Horsepower 307," perform from their album "Wyoming." Featuring 2022 CMA Musician of the Year Jenee Fleenor.

Monday, Feb. 27 at 7pm

The Elephant and the Termite

Elephants and termites create lifesaving waterholes for thousands of other creatures.

Watch Now

Capitol Outlook

Weekly reports from the 2023 legislative session

Fridays at 7pm and Sundays at Noon

Wyoming Legislature in Action

Watch live streams and archived video of the Wyoming Legislature

Watch Now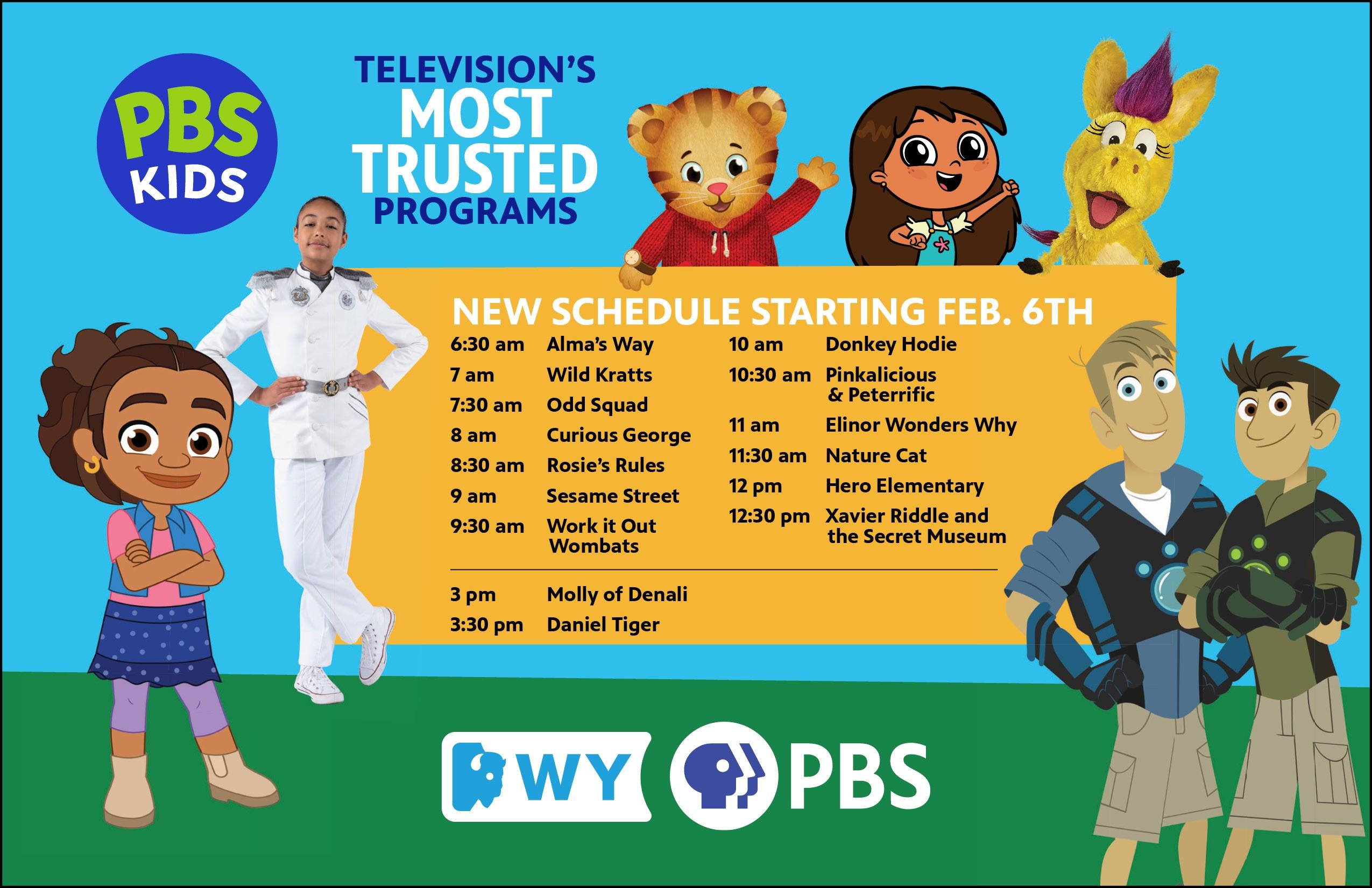 PBS kids new schedule
PBS has changed the weekday PBS Kids lineup. Same great programs (plus a new addition "Work it Out Wombats"), just moved to different time slots.
Wyoming PBS License Renewal
On May 19, 2022, Central Wyoming College, licensee of KCWC-DT, KWYP-DT, AND KPTW, filed an application with the Federal Communications Commission for renewal of license.
Visit the WyomingPBS Education Collection on PBS LearningMedia where you'll find thousands of curated free, standards-aligned videos, interactives, lesson plans and more. All WyomingPBS content is aligned to state standards and written by Wyoming educators.
Wyoming PBS has partnered with Science Kids out of Sheridan, WY to create Nature WY, a digital educational series focused on outdoor science and nature and developed for children 6 to 8 years old (or really, ALL learners from 2 to 102!)