WYOMING PBS & CENTRAL WYOMING COLLEGE: AN ALLIANCE OF STRENGTHS
Wyoming PBS is a service of Central Wyoming College (CWC). As part of Wyoming PBS's relationship with CWC, we assist the college in offering numerous audio/visual and broadcasting programs aimed at readying students for careers in the television, radio, and production fields. We also broadcast telecourses that are used by the state's community college system and others.
ABOUT CWC'S BROADCASTING PROGRAM
Central Wyoming College alumnus and broadcasting instructor Amanda Nicholoff's goal is that the college will have the "premiere" TV broadcasting school in the state that will give community college students unprecedented access to learn on state-of-the art equipment and graduate with a marketable resume tape. A 1992 graduate of the associate degree broadcasting program, Amanda took the fast track to Market 5, a large city network owned station, but decided to take a different career path and return to her alma mater. "It was scary and very hard," she recalled of turning in her CWC employment application. "People don't leave market 5; people retire from market 5."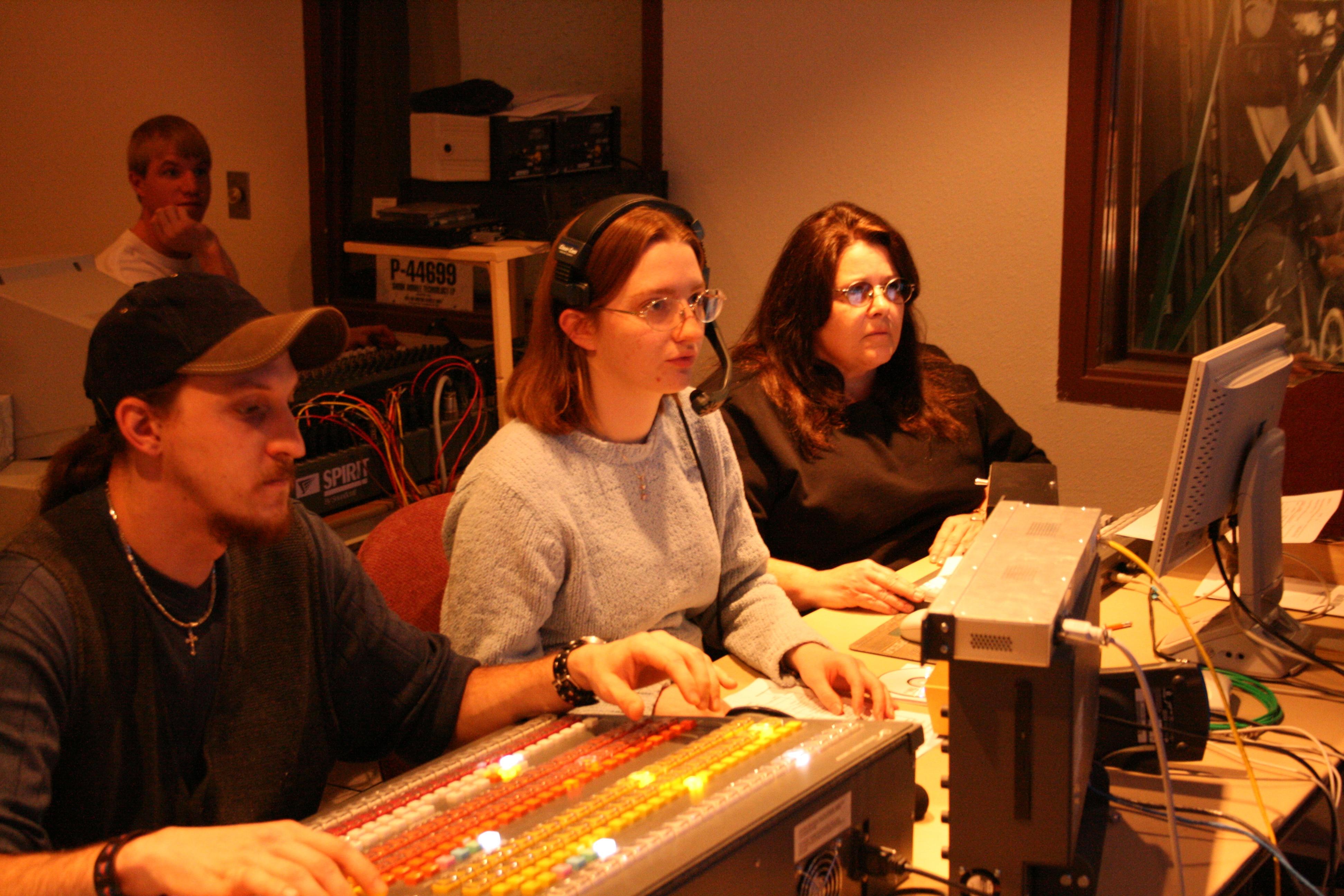 In addition to the crew work, her students conduct interviews, shoot commercials and shoot long and short form documentaries in addition to student produced local high school and college sports programming and providing footage to other news stations around Wyoming. In the first semester, students concentrate on studio operations, working in "all kinds of formats that happen within a studio." The following semester, students focus on field work, learning to shoot footage outside of the studio, and projects such as story board development and creating programming for both entertainment and news. In the second year, everything the broadcasting students do is geared toward creating content for Rustler TV, CWC's educational cable channel.
"I'm taking four years of knowledge that a student would be taught at a university and compressing it into two years," she said, acknowledging that it will be a "high pressure environment, but it will be fun." Nicholoff's students will leave CWC with not only an associate's degree, but with a resume tape. "When they leave here, they will be able to get a job," she believes. "It's not necessarily about the degree you have, it's the resume tape. They should leave here with a resume tape equal to graduates of a four-year institution if not better. Maybe better because I never shot documentaries when I got my bachelors."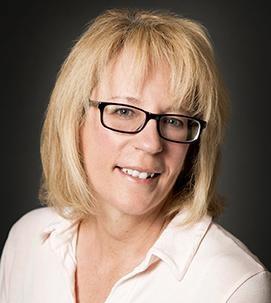 After completing the program at CWC, Nicholoff enrolled at the University of Montana and her first job was at a CBS affiliate in Missoula. In 1999, she was hired by an NBC station in Green Bay, Wis., promoting news programming, and in 2000, a San Francisco station owned and operated by NBC called her for a job. "People don't make it to market 5 this quickly," she said. "People spend their whole lives and never make it to market 5." When CWC Broadcasting Professor Dale Smith called Amanda to tell her the college was again re-focusing on television broadcasting and hiring a new instructor, Nicholoff considered it somewhat of an omen. "I always knew I was being fast tracked for some reason," she said, thinking maybe that it was her destiny to teach the next generation.

While the radio side of CWC's broadcasting program was very strong, Nicholoff said equipment and facilities issues hampered the growth of the TV side of the program. In her first semester, Amanda already had an "at capacity" class of motivated students. Valuable space in the Lowell A. Morfeld Student Center, created a new classroom and studio space including digital editing suites. The re-introduction of the program also created a symbiotic relationship between Wyoming PBS and CWC. Students have the opportunity to learn on the station's digital equipment and in turn they volunteer to work as crew members on the station's local productions. "It's a win-win opportunity," Nicholoff said. "It is the most amazing hands-on opportunity that no other freshman in the country would ever have." In their first months of class, her freshmen, for example, have already been running cameras, serving as floor directors, running graphics and other important components of putting together a live show. "Eventually, they will be doing every position," she said.